Darren Mothersele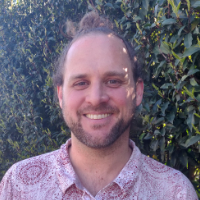 I'm a software developer with over 20 years experience, based in London, Europe.
I have built web apps, mobile apps, and smart TV apps. Check out my projects page for more details.
Web App Development
JavaScript & TypeScript
Back-end Development
I guess I'm what you would call a "full-stack" web developer. I mainly use Vue and Angular to building Progressive Web Apps (PWAs). I have a lot of experience in building scalable front-end architectures, including using Vuex/NgRx ("flux") style architecture.
Most of my web development experience has been focused on the back-end. This included building large systems for mass transcoding of audio, management of media metadata, content migrations, data processing pipelines, and search systems. In the past I have used PHP Frameworks, Drupal, and even .NET – but these days I tend to prefer Node.js microservices, and serverless cloud functions.
I also code in C++. I created the Cyril programming language (see GFX page) for live-coding visuals using C++. I also have a keen interest in digital signal processing (DSP) and audio programming in C++.